NEVAN DOYLE FEATURE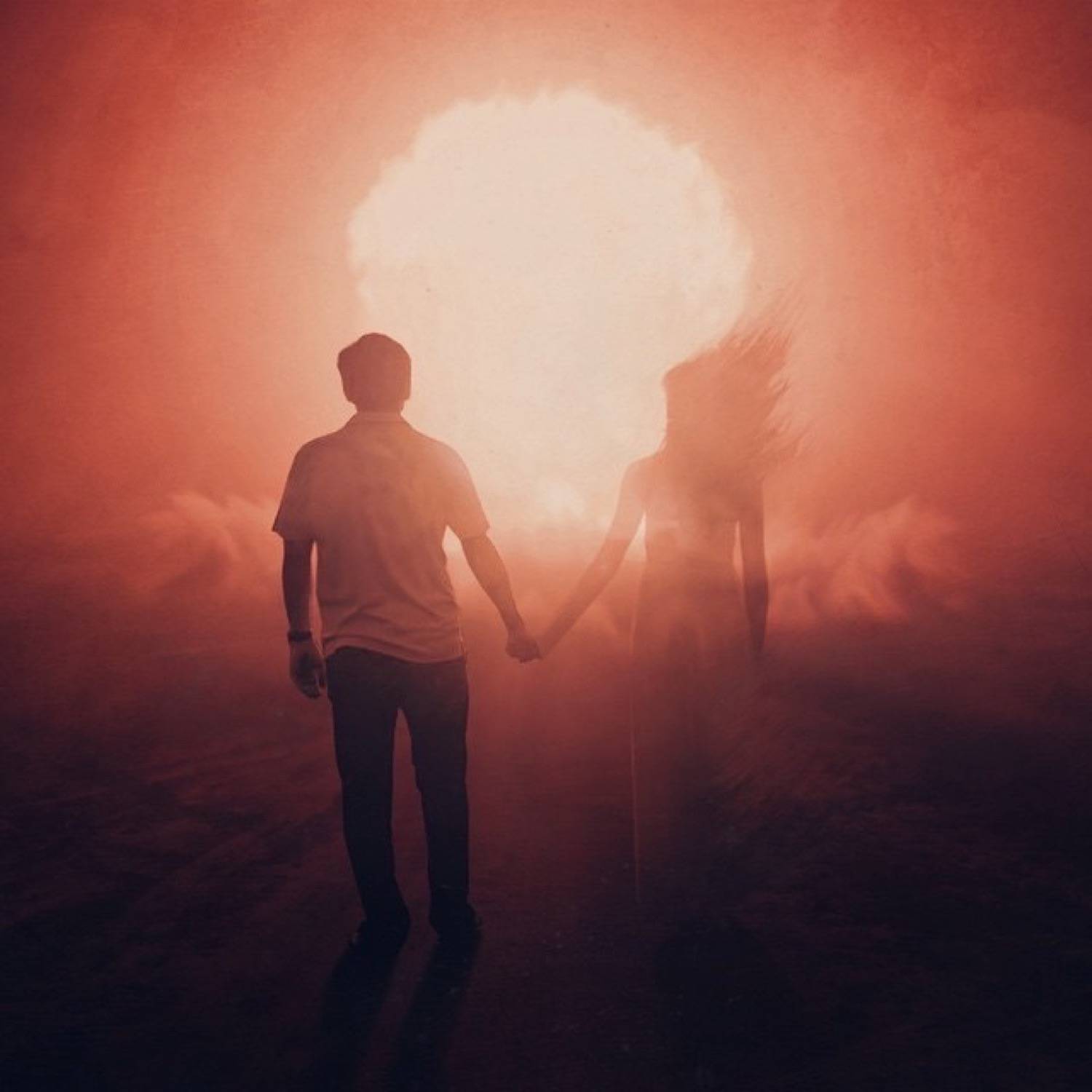 This week we've been chatting with one of the most creative and thoughtful young minds that we've encountered, Nevan Doyle (@nevillelongbottom_doyle). We have found that one of Nevan's greatest strengths lies in being willing to create and to post for the world to see whatever it is he feels at the moment. And with such great imagination and precise execution we believe that his work is some of the finest we've encountered. Peek into Nevan's mind and read on! My name is Nevan Doyle. I'm a wee young lass at the age of 18. I was born and raised in a quaint town situated in the Willamette Valley in the great state of Oregon. As a youngin' I was forced to go outdoors. Every summer, my family would escapade to various national parks. I began to grow a deep appreciation for the natures as I stole my parent's cameras to take pictures of the world and hilarious fourth grade selfies.
When Instagram came around, I downloaded it on a whim. I took many bad pictures until the fateful day when I came across Ted Craig's (@tedcraig) Halloween portrait series. In the grand spirit of copycat-ism I decided to make own (very bad) Halloween portraits. This was when the game changed entirely for me. I became an addict. My free time became devoted to editing and my social life fell to shambles.
Then, another fateful day came. I was asked by an old student teacher to do the album design for his debut LP. This began my current quest of trying to get into the music industry. It is my second life goal to become the next Storm Thorgerson (the creator of almost every Pink Floyd album cover).  Unfortunately, I am very bad at getting my stuff out there. I've done a few covers now, but not enough to even begin to satisfy my thirst. Currently, I'm pursuing a BA in Graphic Design at Oregon State University.
What is it that drew you to graphic design?
Most likely it was my love of film. I was always big on special effects and the magic of creating something that could never exist in the physical world. But I can't fully say. As long as I can remember I've had a deep attraction to the weird and the abstract. My childhood drawings will prove that if nothing else does.
It's not necessarily common for a graphic artist to also be interested in and invested in photography, but for you, your photography is crucial to your creative process. How did that develop?
Well, I started off with photography (albeit, very bad photography) and my editing was primarily done with those pictures. It all began with self portraits, but the idea of using another person's photos was never even something I contemplated. As I developed, I began to grow an appreciation for using my own photos. In a way it was an important limiting factor that forced me to be more creative with my editing style. I think in the end, it comes down to this: it's just much more rewarding to look at something and just know everything there was me. Photography is an important excuse to get outside and explore and has really helped me to appreciate the beauty of our world. So to sort of answer your question, it started naturally, but has also become imperative to my editing. It's never been meant to set me apart, but as I realize how many designers rely on stock websites I'm starting to understand that I could use it to stand out in a crowd with say a label or band. I don't think much of it, but I'm really glad that's how I ended up developing.
Where do the concepts for your designs typically come from?
Ah. The classic question that no one has a good answer for.
Much of the time I have a certain mood in mind. I like to play a playlist that has music that fits the emotions I want to convey. Sometimes I just pull up a few random images and mess around to see if I can pull out an idea or metaphor that fits the playlist.
Then there is the rare occasion when I do have a real concept in mind. I did a metallic terminator-esque figures series where I was able to convey more societal ideas. I especially am proud of my Blind Faith piece. Personally, it was a statement on religion, but it also applies to politics, personal identity and all that bandwagon nonsense.
To wrap it all up, I'd say my concepts come from music. I tend to picture what scene would be playing if I was watching a movie. What I'm listening to can have a severe impact on the outcome of an edit.
So when you start working on an edit, what's your typical process?
There are two categories.
For 3D stuff, I use Blender to model and render an image. Usually I have an image in my head that I want to create, but sometimes it's as simple as manipulating shapes until something neat happens. Next I bring it into Photoshop and/or Lightroom to get the tones all nice. Then I email it to my iPod to finish it off with some Mextures. I used to texture the crap out of that stuff, but as of late, I've been enjoying subtle edits with the gradients.
For the manipulations, everything is the same except I use photoshop. Usually I open up a couple of images at a time to test out ideas. I've almost ditched some of my favorite edits because I didn't start with the right original image, and then realized how much better it could be with a different shot. This was true with a crashed airplane edit I did a while ago. After I've got all my ducks in a row, I use the same process as the 3D stuff to finish 'em off.
Also, I'm not the best at drawing, so I'm not a huge sketcher. Usually if a concept comes to me I like to write a brief description that will bring the image back into my mind goggles.
How exactly do you use Mextures in your edits?  What does it allow you to achieve as far as look and feel?
I hold Mextures entirely responsible for how I go about my tones. When I first found them, I started drifting from a high saturation/contrast look to a softer feel. I love how well the juxtaposition works with my edits. Modernistic Sci-Fi stuff juxtaposed with a vintage and "bittersweet past." Mextures really helps to finish everything off and give my edits that extra pop.
The vintage feel I can get through Mextures really adds to the emotional depth of some of my pieces. The texture helps draw the viewer in, giving the images a sense that transcends the screen as if one could physically touch the image.
What is currently your favorite overlay?  And favorite TV show?
My favorite is always going to be 1970. It was the first one I ever used and it may very well be the last. The long dust particles with the grain is the visual stimulant I always need. My second favorite is probably Ford set to Difference mode. It's fantastic. And because you didn't ask, I've really started getting into Circle Perk. Set to a low opacity it can create some fun and interesting effects.
As for TV Show, I'll answer that with my top 5 in no particular order: Breaking Bad, Game of Thrones, House of Cards, It's Always Sunny In Philadelphia, and Louie.
What's next for your design work?
I'm currently compiling a list of artists and bands to hassle about making art for them. My main goal at this current juncture in time is to become a music industry designer. It's the coupling of the two things I love most. 2015 is really going to be about getting my stuff out there as I continue to push my skill set and edits.
Who or what is currently your biggest inspiration in your design work and your photography?
Storm Thorgerson is always going to be at the top of the list. I f in a creative slump, I always just stare at his images. I can't remember how I first stumbled upon Storm Thorgerson's work, but at some point I know that I had seen his album cover for Dark Side of the Moon by "Pink Floyd". He was just a really inspiring designer who worked before the age of Photoshop. Everything is analog. It's mind blowing. Truthfully, I just want to recreate every piece he has ever designed because they're all so magical. His way of representing a metaphor with abstract imagery is unparalleled. I highly recommend a Google image search to anyone stuck in a rut.
Another great artist is Beeple (@beeple_crap). I found him through some music videos he made for The Glitch Mob. There's really nothing more to it then just how cool his 3D renders are. They are almost cinematic in nature and I find myself getting lost in the worlds he creates.
I also love Scott Hansen's (@iso50) minimal approach and color schemes.
Check out more of Nevan's fantastic work on Instagram at @nevillelongbottom_doyle.