JENNIFER (@GWENDOLYIN) FEATURE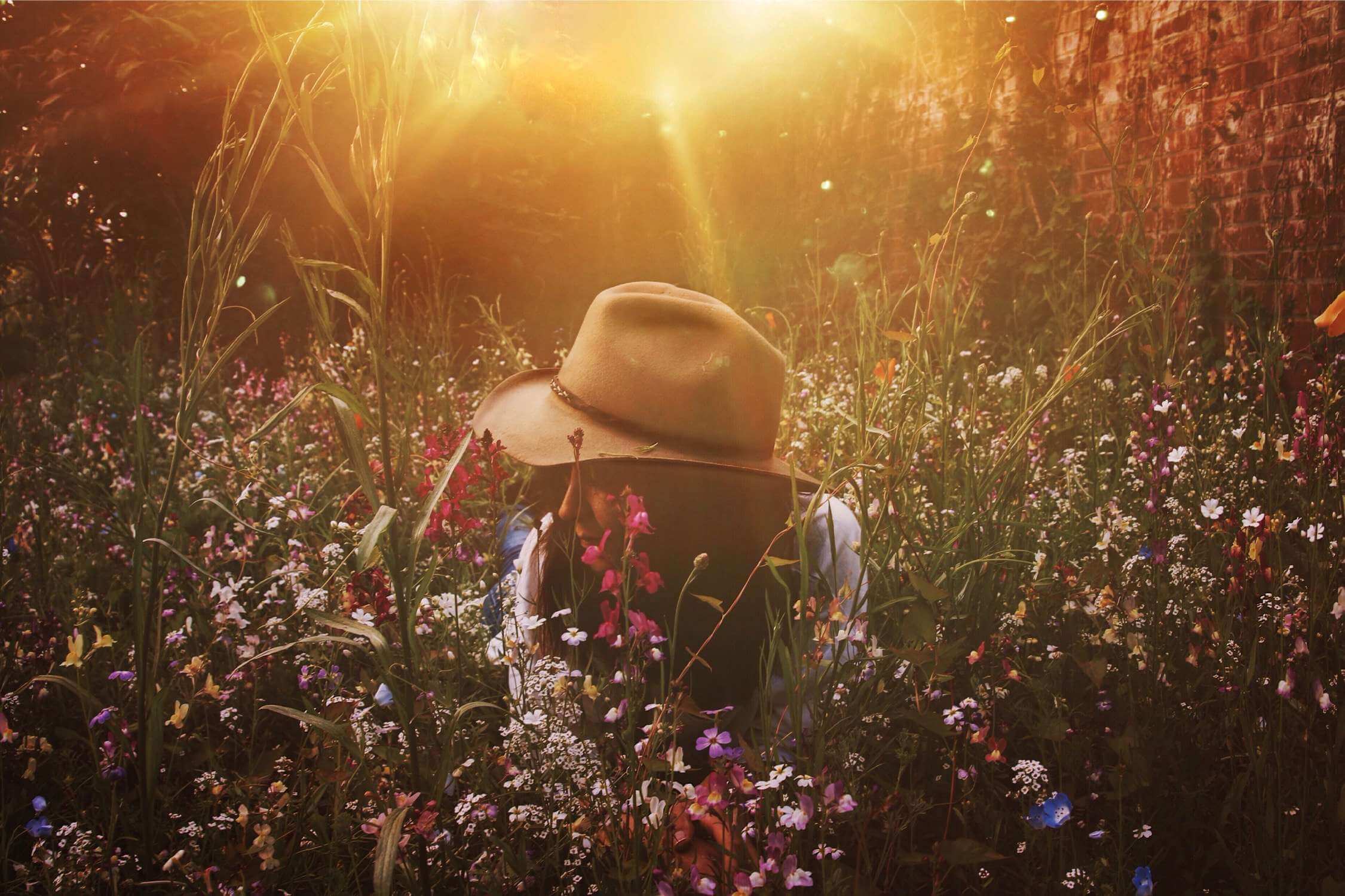 Jennifer (@gwendolyin) has a feed full of gold. Golden light. Golden landscapes. Golden macros. And the occasional golden animal. The feel of her images is warm and uplifting. In fact, we always feel better after having seen one of her photos! A great deal of conversation took place between us and Jennifer and we learned an incredible amount about her and how and why she creates what she creates. Check it out!
My name is Jennifer. I am 39 years old, half Spanish, half German and live in Germany close to the Netherlands. 21 years ago I met my husband with whom I have two wonderful children. Our son is 11 and our daughter is 9 years old. Two dogs complete the cordial shindig at home.
We used to be among the local music scene when my husband was playing in a metal band many years ago. I also had some ambitions, and after some singing lessons I founded my own little band. But today my voice can only be heard in the shower, although still from the bottom of my heart.
Well, the wild days are over and I enjoy the little and big pleasures of everyday life with my family and the dogs. I cannot imagine living without taking pictures. Painting and designing things has always been a hobby. I have decorated and designed all of the interior of our house from first to third floor. You can find paintings on canvas and many trees on the walls - trees made of paper. gypsum and even a real one.
Photographs are slowly being added to those paintings, because taking pictures has replaced brush and paint during the last 2-3 years. For me it is a similarly soothing process - from the actual shooting of the picture up to the final editing. I had taken pictures before that time but only to preserve memories.
For the last 3 years I have been out riding my bike in the local countryside to relax. Then I started to have breaks on my rides when I realized how many beautiful things surround us. Our children haven't unlearned seeing these things. I get this perspective back because of it. Photographing keeps opening my eyes. I have even "infected" my 68-year-old mother with my passion of photographing and we often go cycling together. She has begun uploading pictures to Instagram, too!
I am a person who likes listening more than being the center of attention. Instagram lets me keep this certain distance but also enables me to communicate with others. I understand a few languages but only in German can I communicate "safely" with others . But my husband is helping me translate things when I want to say more than "thank you".
When the kids are grown up, we want to travel again more frequently. And I am gonna take pictures of everything I see. I love looking at pictures of all kinds. I always catch myself adding a lot of warmth and rich colours to my pictures. While outside, I am always looking for light. I often add virtual suns to my shootings but the light conditions have to be correct.
I love Mextures so much because it lets me add depth and rich colors to my pictures. The photograph gains intensity by the help of this app. The opportunity to put the details I want in perspective is just phenomenal.
How did you first become interested in photography and what keeps you interested?
My father used to photograph a lot. He possessed a considerable collection of photo equipment. Of course, he used cameras which are now called anolog. I am still using his old tripod and I often used it to take pictures of the stars from our garden, sitting their sometimes for the whole night.
I have always enjoyed being able to capture different moments. My friends and relatives are always surprised when we meet WITHOUT having my camera handy.
My passion of taking pictures actually developed during the time when I made extensive bike trips through the local countryside, which was about three years ago. Then I started to have breaks on my rides when I realized how many beautiful things surround us. I experienced some kind of inner peace when taking pictures of landscapes, plants and animals. I go with my gut and my heart when I push the shutter release. Little by little this got more intense. I was eager for getting on my daily trips. I bought some Olloclip lenses and some other equipment to have a larger variety for taking shots.
Then I discovered Instagram and was totally surprised and happy about all of the positive feedback I received there. I was also delighted about the boundless inspiration from so many talented artists.
Later in 2015 I treated myself to a real reflex camera. I have either the camera or my mobile phone always with me for a possible good shot.
Experiencing something like balance while being outside in nature, the inner calmness when shooting the picture and the relaxation, hour long editting of the shot on my mobile, sharing the picture on Instagram. My friends and family delight in the captured moments. All of these things are a fullfilling, creative process I never want to miss again. The result – each of my pictures – is an intensive emotional process of moments of my life.
There are also sometimes moments of creative breaks, when my head feels as if it is empty. I put everything aside during these times without putting myself under pressure and wait until the feeling, the ideas and the joy that comes from it returns on its own accord.
What motivated you to get involved on Instagram?
I accidentally came across this platform. After a long day I intented to just plunge into the myriad of pictures and relax. To get inspiration for new pictures.
I think it is fascinating to see things through other artist's lenses. The story, the emotions, the spirit, the energy inside of them. Due to the fact that I – more or less intentionally – put similar colors into my pictures, I love to behold the variety of completely different moods on Instagram.
After only a short time I experienced the desire to become active on this platform myself and not to remain a silent bystander. I experience a lot of joy when I finish a picture and sharing it afterwards is always exciting.
When I am lacking creative input from time to time, Instagram motivates me to continue. Not only due to the visual impressions but also because of the friendly exchange in the community.
What inspires you to create more than anything else?
Let me answer this question by quoting from one of my favorite books: "It is only with the heart that one can see rightly; what is essential is invisible to the eye." (from Le Petit Prince by Antoine de Saint-Exupéry)
I keep trying to capture the invisible in my pictures. Putting what only the heart can see into pictures is what inspires me and makes me go on.
What does your editing process generally look like?
Editing a picture feels to me like drawing a painting on canvas. Even if the original photograph is already beautiful, I don't wish to miss the joy of engaging myself for hours in the picture editing it. I work on it until I have the feeling that I have revealed the invisible part of the picture and it reflects a part of my personality.
I start by sorting my captures. Those which touch me for some reason I put into my "favorites" folder on my mobile phone. When I start editing a picture, I begin with the fine tuning. I crop it, regulate light, shadow, contrast, etc. Most of the time I add one clear filter for the purpose of highlighting something. And I love using light effects.
After that, Mextures is always the next step. By now I already feel, what mood the picture will have in the end. The captures gain intensity by the opportunity to add depth and rich colors. And I like to put the right things in perspective.
I have noticed that I tend to use Fore and Abalone from the Radiance pack, May and Dawn from the Landscape Enhance pack, and Space Dust from the Anomaly pack. I especially like Vintage Gradients and Intensity. But this changes from time to time. It all depends on the capture and how I currently feel. Sometimes there is a bit of everything. Sometimes it stays unobtrusive.
It is a great new feature that I can see the picture in the film preset as a miniature. Here I especially like Misty and Golden Hour. When I started editing pictures with mextures I had to restrain myself to not push it too hard. Adding effects is highly addictive! At the moment I like pictures which have clear colors.
If my heart and my gut tell me that it is okay, I use Mextures as the final step to adjust temperature, saturation, and tint. Sometimes I play with the blending mode. Mextures makes a piece of art out of every picture and it can be used so intuitively.
At the very last I write "Gwendolyin" below every picture and send it off on its journey on Instagram.
What is it that you want to communicate with your work? 
"Here Comes The Sun … and I say, it's all right..." - this Beatles song is one of my favorites. It expresses so well what I want to convey. I am so thankful for people reacting to my pictures because they trigger something inside of them. This tells me that my captures actually "live" and I succeeded in expressing something real from the moment that I took the picture until the final edit of the picture. The invisible becomes visible.
I am not naive, let alone an escapist. But I am a very positive, empathic person who loves and lives fantasy, magic and dreams. If I can transfer something of my positive energy and vitality to others through my pictures, if they make people dream, I have the feeling that my picture has really struck home in its entireness - "You may say I'm a dreamer, but I'm not the only one." (John Lennon)
What do you feel like Mextures uniquely offers you as an editing app?
I love Mextures so much because it lets me add depth and rich colors to the picture. The photograph gains intensity by the help of this app. The opportunity to put the details I want in perspective is just phenomenal. It can be used so intuitively and makes a piece of art out of every picture.
By the sheer endless features which have been magically put into this app, you can put almost any mood you can imagine into the picture. I love to use it to start with every picture anew and already look forward to the result when I start. Mextures is a well thought through masterpiece for creative people.
When you are out taking pictures how much of it is instinctual versus planned?
Mostly ideas come to me spontaneously, just on their own. When something catches my eye or when I have a break at a wonderful spot and walk around to let the whole surroundings affect me.
For example: A few days ago I wanted to take a picture of wheat. I discovered that tiny bug there which was then supposed to be the focus. I was pushing the wheat aside with my hand to get a better picture of it. But then I wasn't able to zoom or focus the camera anymore because I neither had my tripod with me nor did I have another free hand. I just pushed the release repeatedly. Afterwards I liked the picture a lot. It made an entirely harmonious impression on me. Wheat, bug and hand.
What has been your favorite photo to capture?
I guess I'd opt for this snapshot of a beautiful day. That day we went on an outdoor trip through the local countryside with the kids and the dogs. A peaceful place, surrounded by woods, lakes and broad fields. While my dearest were occupied looking for a geocache, climbing and exploring the area, I was taking pictures.
The weather was changing constantly that day. There were so many different moods to capture. In that picture we are on our way back. Shortly after that rain would fall down heavily and the misty air was submerged in that magic light you find in such situations. And of course a good deal of Mextures.
How has social media played a role in your work and the development of your style?
When I reach my technical limits, things like YouTube, Google and books help me out occasionally to not let my creative output dwindle. Apart from that, Instagram is the only social media platform concerning photographs that I use actively and with immense joy. The boundless inspiration, visually as well as the image descriptions/quotes and the comments, lead me time and again to new ideas.
I found out quickly in which direction I would like to go there. I constantly look around which has led me to realized what it feels like when a picture has been taken and edited in the right way. I think this is a neverending process - a constant up and down. And that is how it should be.
Who are the people that have most inspired your work?
My friends and family. Especially my husband (@remylebeau123) who motivates me every day and always offers constructive and sincere feedback.
On Instagram I can find never ending inspiration. To name just a few...
My mother @cielo_und_sol. We often go on bike trips together. Her love of the sky and the naturalness of her pictures always entice me.
The diversity and a touch of magic in the gallery of @sneggelchen is wonderful. Each of her pictures is telling a story.
You will find a fantastic trip through Sweden at @jabe147. His landscapes invite you to dream.
@moodulator are a fantastic duo. A thread of poetry and diversity winds its way through their gallery.
I like the colors, intensity and creativity of @_cantus_, @thelittlethings_love, @aerdnarea, @cattwoman22 and @udllovesnature and the sense of adventure and fairy tale magic in the landscapes, forests and nature of @iphotography_ch, @kazwell624 and @marei_ke_w.
Among others I like the work of the photographers Sandra Bartocha and Marc Adamus.
And so on… There are so, so many more talented people whose pieces of art fascinate me. And there is something new to discover every day.
Dig in to more of Jennifer's glowing work here!